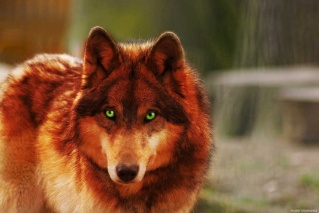 ✖✖✖✖✖✖✖✖✖✖✖✖✖✖✖✖✖✖✖✖✖✖✖✖✖✖✖✖✖✖✖✖✖✖✖✖✖✖✖✖✖
Name:
Loki
Nicknames:
Loke
Species:
Maned Dire Wolf
Age:
2-3 years of age
Gender:
Brute/Male
Height:
4'1 ft.
Weight:
150 lbs.
Wanted Rank[s]:
Supira
-The Soul-
History:
[First person's POV]
I lived at tribe village when I was little and there, I was raised by a human boy. He trained me to protect the village, to sense any forth coming danger but I was young and foolish back then. I didn't take any of the training seriously and just horsed around with my canine friends. One night everyone was asleep, including me. A fire had broke out on one of the tents. I was sleeping outside when a female human screamed. I woke up in a daze. "My child! He's inside the tent!" The woman continued to yell. I turned my head towards the tent she spoke off and was shocked. The tent that was burning was my home. I ran towards it but a stampede of humans blocked my way. I couldn't save him. My master... My ears perked up to the sound of something exploding and unfamiliar yelling. Large men that were riding on horses stomped there way into our village and destroyed everything in sight. I ran away hoping that I could find someplace safe. I looked back and gazed upon my crumbling village and was left saddened. I blame myself for what happened. If only I had sensed them, I would have prevented the tragedy. Some of my people where killed and the others were captured into slavery. I ran even further hoping I could forget what happened. My mistake.. My sin... I wanted to start over again.
Personality:
Loki is a mischievous and reckless, young wolf. Most of the time gets himself into trouble but knows when to take responsibility for his own actions. He deeply cares for his comrades/Friends and he will not tolerate anyone who hurts or speaks ill of them. He speaks anything that comes into his mind and will not hold back. Loki despises anyone who makes little of him and will respond with violence if need be. He likes to show off, considering that he has a lot of confidence but is sweet towards his close peers. He does not tell any lies and will only tell the truth. Loki is also smart and well witted and is a good source for advice (especially when it comes to the ladies *wink *wink).
Likings:
To have fun, Pretty females, Friends and being dominant.
Dis-Likings:
Boring people, being alone and bloodshed.
-The Reflection-
Fur:
medium length auburn fur
Eyes:
Vibrant green orbs with streaks of gray and yellow
Scars/Marks:
He has a scar at the base of his throat/neck
Build:
Body is well built and muscular.
-Loki's Daemon-
✖✖✖✖✖✖✖✖✖✖✖✖✖✖✖✖✖✖✖✖✖✖✖✖✖✖✖✖✖✖✖✖✖✖✖✖✖✖✖✖✖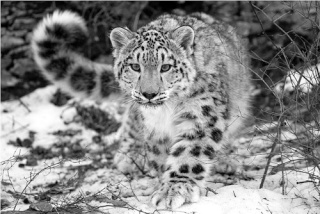 ✖✖✖✖✖✖✖✖✖✖✖✖✖✖✖✖✖✖✖✖✖✖✖✖✖✖✖✖✖✖✖✖✖✖✖✖✖✖✖✖✖
Name:
Atali
Nicknames:
Tali
Species:
Snow leopard
Age:
2-3 years [same age as Loki]
Gender:
Female
Personality:
Atali is a calm and logical, but not unemotional, leopard. She's the type that wants the friendship and goodwill of others, but wouldn't sacrifice her principles in order to get it. If her close friends need something that she can provide, however, she will be the first to offer it. Atali is a good and sympathetic listener, and is aware of her friend's emotional states. With her very close friends, she will open up, but rarely because she doesn't like to burden people with her problems. At the same time, though, she is honest and is not willing to alter the truth for the sake of convenience. Among strangers she is reserved, and may resort to making jokes to disguise her true feelings. She is not afraid to fight but does not wish to fight either. When she is insulted she will either defend herself or remain quite. It will depend on how well she knows someone.